When you check-in to your hotel room, you don't have to check-out of your healthy habits. I spend a lot of time in hotels. Book tours, speaking events, and let's not forget—doctors visits, have taken me far and wide. Eventually, I got sick of stale-smelling evenings in hotel room after hotel room, so I started being proactive about making these stays healthier and happier.
I know many of you travel too—some of you more than others. Maybe you're checking into hotels when visiting your kid at college, for work trips, or you're just a sucker for the open road. Regardless, your health doesn't have to suffer during your stay. Try some of the following tips the next time you're away from home and you'll find yourself more rested, clear headed, and energized for whatever comes your adventurous way.
1. Make yourself at home. This tip is mostly for your mental and emotional health. Bringing a little comfort and love along with you on your journey will make you feel more welcome and relaxed, leading to better mood and sleep. You could…
Unpack your clothes and hang them up or put them away in the dresser.
Pull out your toiletries and set them up in the bathroom.
Place a photo from home or keepsake on your nightstand.
Bring your favorite pillow with you.
Roll out your yoga mat so you're ready to stretch anytime!
Drape pretty scarves over electronics to block extra light while you sleep.
Bring a cozy shawl that can double as a light blanket.
Dab essential oil on your pillows or use it with a travel diffuser to cover up the "eau de hotel" (I enjoy Thieves spray, but it's about what brings you joy). Some oils double as a disinfectant as well—score!
2. Call ahead and ask for a mini fridge and electric kettle (also bring your filtered water pitcher if possible). Staying hydrated and eating well are key to keeping your energy and mental clarity tip-top. Most hotels will provide these amenities if you ask ahead. Here's why they'll make your hotel stay awesome:
Your mini fridge keeps healthy snacks fresh—whether you bring them along (foldable coolers are perfect for this!) or make a trip to the local grocery store. Fruits, veggies, hummus, cold-pressed green juices, non-dairy milk, and more are great to have on hand so that you aren't tempted to head to the drive thru for lunch or a midnight snack.
Other non-refrigerated items to stock up on: Instant oatmeal packets (I love Nature's Path Flax Plus), nut and coconut butters (single serving packets are super on the road), trail mix and your other favorite snacks.
No need to wait for pricey (often delayed) room service. An electric kettle makes tea and morning oatmeal in a snap. Eating a hearty breakfast and relaxing with a nice cup of tea or warm lemon water can do wonders for your energy and mood when you're away from home.
And if you prefer filtered water and can pack your pitcher, make sure to bring it along! You don't want to skimp on H2O or have to stock up on bottled water just because tap water turns you off. Plus, chlorine in tap water has been known to mess with your healthy gut bacteria, which is key to your keeping your digestion, mood and immune system in good shape. Not to mention the fact that US consumers spend billions of dollars on bottled water each year and 75% of plastic water bottles end up in our landfills, oceans, lakes and streams.
3. Research healthy restaurants ahead of time & find out what delivery options are available locally.While on a recent team retreat in New York City, we researched healthy plant-eater-friendly restaurants near our hotel as well as delivery services. Eat24, Door Dash and Seamless are a couple popular delivery services that may be in areas you're visiting. Planning ahead meant that we didn't have to sacrifice nourishing food while powering through our company meetings. Often the most unhealthy options are the easiest to access, but with a little Googling you can enjoy convenient, energizing meals that won't take over your whole day.
4. Queue up some sleep, relaxation & exercise tools. Before you leave town, load up your computer, phone, tablet, or Kindle with some mind/body wellness resources. And block out some R&R time so that you're more likely to use these resources and keep your health on track. This is especially important if you're traveling on weekends for work. Let's face it, skipping self-care on Sunday makes Monday a drag—you need to recharge! Here are some of my favorites: FMTV's yoga classes, Headspace's meditation app(free, simple and quick meditations), and white noise apps for sleepy time (Pzizz, Sleep Machine, White Noise—just to name a few).
5. Get up early to start your day right. This one is a biggie for me. If I feel rushed in the morning, I carry that anxious feeling through the rest of my day. So I try to give myself at least two hours in the AM—one hour to relax and one hour to get ready. Did I mention poop? Yep—you know you feel better when you get that out of the way first thing! If you tend to get constipated on the road, make sure you're staying hydrated (see above!) and active. Plus, you can take extra probiotics and magnesium citrate to get things moving (just check in with a holistic practitioner if you're new to these supplements). When you take time to consciously start your day, you'll reap the benefits all day long.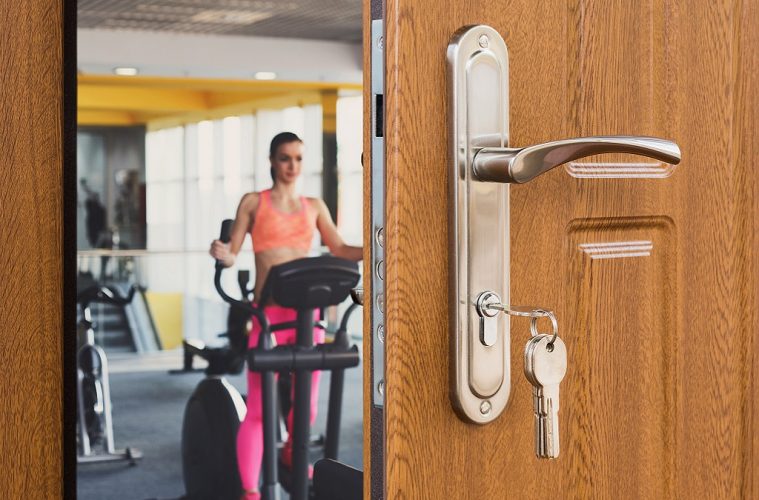 Free airport shuttle
Guess what? Many hotels, especially those located close to airports, offer free airport shuttle service for their beloved guests. Therefore, you don't have to worry about finding a taxi, renting a car, or figuring out how public transport works. This is one of the greatest hotel tips, isn't it?
Phone chargers and adaptors
Let's face it: phone chargers and adaptors are some of the most common items travelers forget to bring and often leave behind on their trips. If you find yourself in this unpleasant situation, ask the hotel's front desk to lend you one – the majority of them do.
Complimentary Toiletries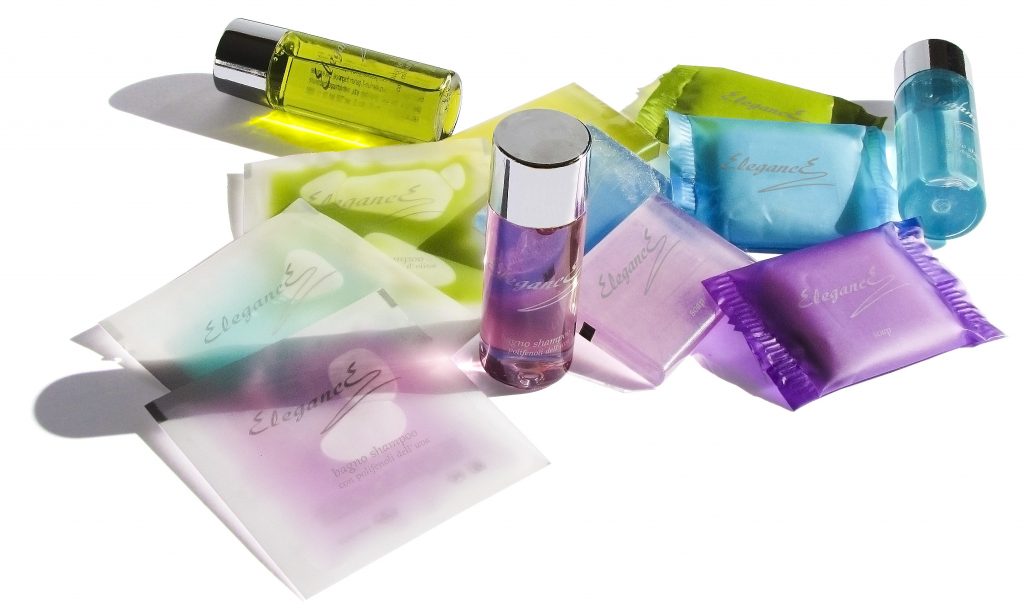 Did you forget your toiletry bag? Worry not, most hotels will provide you with complimentary toothpaste, toothbrush, shampoo, conditioner, shaving products, nail polish remover, and other basic items. Just ask the reception. Also, if you run out of toiletries, talk to the hotel staff and you should be given more free of charge. Yay!
Fitness gear
When you're on the go, you don't want to pause your workout routine. But lugging all your fitness gear for a short business trip can feel a little bit too much. Many hotels have on-site state-of-the-art fitness centers.  Here's a precious hotel tip: if your day stay hotel doesn't have a fitness centre, chances are that they will lend or rent you workout gear such as yoga mats, fitness balls, and dumbbells. Therefore, you don't have to skip your working our routines. How wonderful is it to exercise just like at home or at your local gym while you're traveling?
Business centre
When you're staying at a day booking hotel during a business trip, you will most likely need to get some work done. Well, lucky you! Most places have a business center that guests can use. Adding to the good news, in most of the cases, these business centers are open 24-hours, so you can do your tasks whenever you want, without any kind of distractions. Sure, you can work in your hotel room as well, but most of us need a professional environment in order to be more productive and focused, so why not take advantage of an on-site working space?
Photocopying, fax, and printing machines
When we're talking about hotel tips for the business travelers, we have to mention the situation when you might need to print, photocopy, or send a fax. Maybe you have some documents to print or photocopy, or you bought an online ticket for an attraction you want to visit in your daycation spare time and you must have it on paper. Maybe you have to send an important fax. Most hotels will let you use their copy, print, and fax machines free of charge. Moreover, if you don't know how to handle these machines, ask the hotel staff to do it for you. Useful, right?
Complimentary sewing kits
When traveling for work, your appearance has to be flawless. But what if you suddenly notice a clothing tear, or a button falling off your jacket? Even worse, what if you spot that exactly when you were about to leave your day booking room for a business meeting? Well, here's one of the most practical hotel tips ever: hotels keep complimentary sewing kits on hand! Talk to the staff and you'll get one in no time. Ergo, you can fix your outfit and get ready for success in a trice.
Carry on Ziplock Toiletry Bags
You know how the airlines require you to keep all your carry-on toiletries in a transparent, resealable plastic bag? But what if you lost yours? No problem, most hotels will offer them at no additional charge. Just ask the staff, pack your items up, and you're good to go.
Essentially, these awesome hotel tips will work their magic and make your stay an unforgettable one. There are plenty of perks hotels can offer in order to enhance your travel time.
Wine and cheese are a reliable pair, but for your next get-together, spice up your food and drink pairings with unexpected libations and heartier snacks. We talked with Suzanne Halperin, VP, Catering & Banquet Brand Operations at Kimpton, to get her suggestions for the trendiest food and beverage pairings right now, and how to make them work. Here our five new favorites:
The pairing: Whiskey + BBQ
The party: Father's Day, 4th of July, Labor Day, any summer party
How to pair it: Whiskey and barbecue were made for one another. Whiskey (our pick is bourbon because it's aged in charred oak barrels) highlights the smoky, maple flavors that complement barbecue, and the underlying sweetness of bourbon matches the sweetness in barbecue sauces and marinades. Scotch whiskey also pairs well with the earthy-charcoal flavors in smoked meats, while lighter Japanese single malt whisky works with grilled vegetables and fish.
The pairing: Craft Beer + Savory Bites
The party: Father's Day, 4th of July, Labor Day, birthday parties
How to pair it: Microbreweries specialize in creating small-batch beers with unique flavors and intensities, making them fun to pair with food. As you plan your menu, make sure your dish and the beer match each other in strength so neither is overpowered. For example, seared pork belly with fruit mostarda on crostini plays well with a hoppy citrus IPA. Or, try beef tartare on toasted sourdough with a robust stout.
The pairing: Champagne + Mini Sweet Bites
The party: Bridal shower, Mother's Day, birthday party, New Year's Eve
How to pair it: Nothing says celebration like a little bubbly, and the secret to pairing champagne with desserts is to choose mini-bites that aren't too sweet. Demi-sec is the sweetest version of champagne and pairs well with tart berries, shortbread cookies, mini pound cakes or lemon bars. If you prefer a dry brut champagne, stick with dark, bittersweet chocolate.
The pairing: Sake + Fried Chicken
The party: Do you really need a reason?
How to pair it: It may not be the most conventional pairing in the world but we bet you'll never want to have fried chicken with beer again. Crisp and lightly sweet Yamahai Tokubetsu Junmai balances the saltiness of Karaage, or Japanese fried chicken. It helps cut the greasiness while making the rich flavor of the dish stand out.
The pairing: Nut Milks + Desserts
The party: Baby shower, bridal shower, engagement party, wedding, birthday party
How to pair it: Sometimes pairing traditional dairy products with desserts can be on the heavy side, so mix it up with nut milks for a lighter option to wash down rich desserts. Try creamy cashew milk with sea salt dusted chocolate chip cookies, or unsweetened almond milk with butterscotch caramel blondies.
Summertime is just a few weeks away, which means family vacations are likely on the brain.
The idea of planning a vacation with kids in tow can be intimidating. Sure, the actual vacation is supposed to be relaxing (or as relaxing as a vacation with kids can be!), but getting to that point can be a maze of hotel recommendations, travel blogs, flight seat selections and more.
So we chatted with travel experts about their vacation planning tips so you can get that trip booked with ease. From flight hacks to safety recommendations, here's what they shared.
Avoid Google, at least in the beginning
Google is a helpful resource when planning a vacation, but if you're at the beginning of your planning process, try to resist the temptation to hop on with your searches.
"If you start with Google, it's the paradox of choice," said Julie Danziger, director of luxury travel services at Ovation Vacations. "There's so much out there and you just don't even know what you're looking for."
Instead, Danziger suggested having a family meeting to learn how far everyone wants to go, what activities they'd like to do, their thoughts about hanging out on beaches vs. exploring local villages, and so on. Then, let Google help you arrange tours and plan other activities.
Erika Richter, communications director for the American Society of Travel Agents, offered the same advice about Google for families who might be overwhelmed about the thought of choosing a destination. She also noted that knowing when you want to go can sometimes help you put together a list.
"Certain places and activities will be more accessible at different times of the year," she said. "So once parents know exactly when and how long they want the trip to be, the choices can be narrowed down a bit."
Plan ahead and send important things in advance
Of course, school vacation means peak travel times. Planning ahead can help you and your family avoid higher prices, sold-out tours and the headache that comes after learning there aren't enough seats together on a flight.
"If you have young children who are not in school and [have] flexibility with dates, it is best to travel at non-peak times. For example, the first week of January after the New Year offers lower pricing than staying over the holiday week," said Michael Dolan, team leader and travel consultant for Liberty Travel.
Having plenty of advance notice of a trip will also allow you to send important supplies (like diapers, baby products, sunscreen, etc.) to your vacation spot before you leave. Many hotels will happily arrange for this. Plus, sending these things leaves room in your luggage for other belongings.
Don't be afraid to ask questions
"If you give the hotel information and tell them about yourselves and about your family, everything can be set up for you," Danziger said.
Come prepared, but be realistic
The majority of experts we spoke with suggested self-planners pause and resist the temptation to plan several tours or activities a day. They encouraged all families to leave some time in the day to rest. Scott Steinberg, editor-in-chief of Select Magazine, also noted that you should always factor in travel time and wait times when scheduling excursions and other fun things.
Way too in over your head to choose what to do, much less schedule activities? Steinberg has a handy hack.
"A helpful tip would be to phone ahead to concierges at four- and five-star rated hotels such as the Ritz-Carlton and Four Seasons," he said. "They can give you a quick rundown of top recommendations."
Of course, the trip planning doesn't end after the hotel and mode of transportation are booked. Richter encouraged parents traveling by flight to plan on bringing "a handful of small gifts in wrapping paper" to keep kids occupied. Another idea that's a bit out of the ordinary? Bring blue painter's tape to distract the kids.
"Blue painter's tape works wonders on planes," she said. "It's cheap, easy, and it doesn't ruin any surfaces!"
If you're looking for something that keeps kids occupied and requires no extra belongings, McCabe World Travel's Jessica Griscavage said to "make the plane ride part of the adventure" and talk to the kids about the trip while traveling. It'll keep them busy and get them excited about the vacation.
When it comes to safety, Richter encouraged parents taking children to a theme park or similar destination to take a photo of them every morning. If the family gets separated, the photo can be helpful for park employees and officials. Taking a photo of where you park isn't a bad idea either.
And if you're traveling internationally, don't forget to check everyone's passports, not just your own.
"Remember that children's passports expire every five years (vs. 10 years for adults), so be sure those are up to date," Dolan said. "The expiration date on passports must be valid at least six months beyond your date of travel [for some countries]."
Remember that vacations are supposed to be fun!
Planning trips can be stressful, but the research pays off.
"It might be a little extra work on the ground before you go, but at the same time once you're there it'll allow you to fully enjoy and appreciate the vacation instead of having to be concerned about it when you're there," Danziger said.
And if you are feeling overwhelmed or spotting too many restrictions on your family's needs at a certain destination, simply go somewhere else.
"It's easier," Danziger said. "When you're ready for those big trips, you'll take them."
Voted Best Indian Restaurant by Monterey County Weekly, the Carmel Pine Cone, and Monterey County Herald, Ambrosia has been answering the call of our Ambrosia Peninsula Patrons, who demand exquisite Indian cuisine that is healthier than it tastes. Since 2007, we have been passionately committed in bringing you the very best of what Indian food has to offer. Prepare to indulge in a euphoria of senses as we bring to you the exotic cuisines from the vast, varied landmass that is the Indian Sub-Continent, while you comfortably lounge in our welcoming courtyard located in your very own front yard on Abrego Street, Ambrosia.